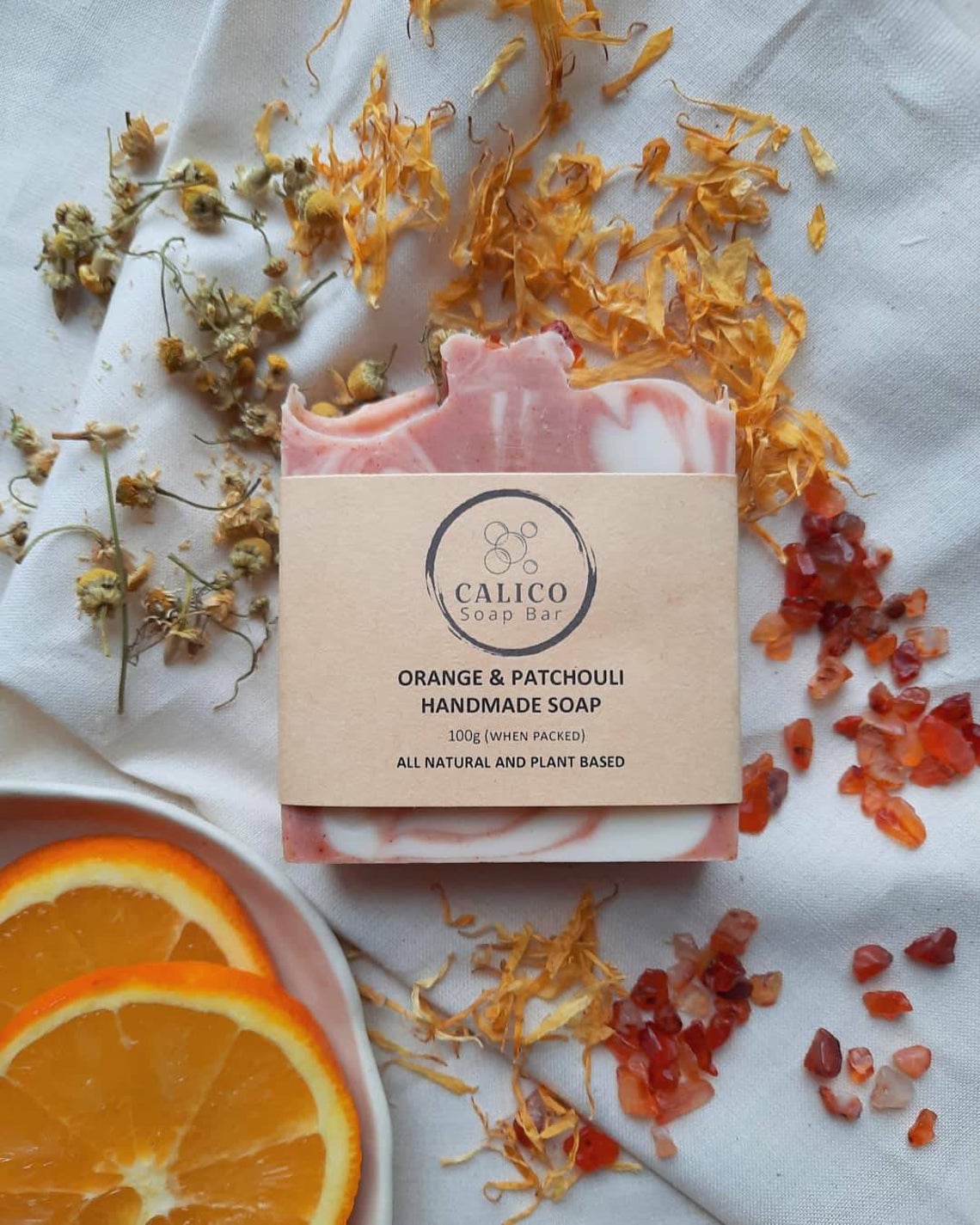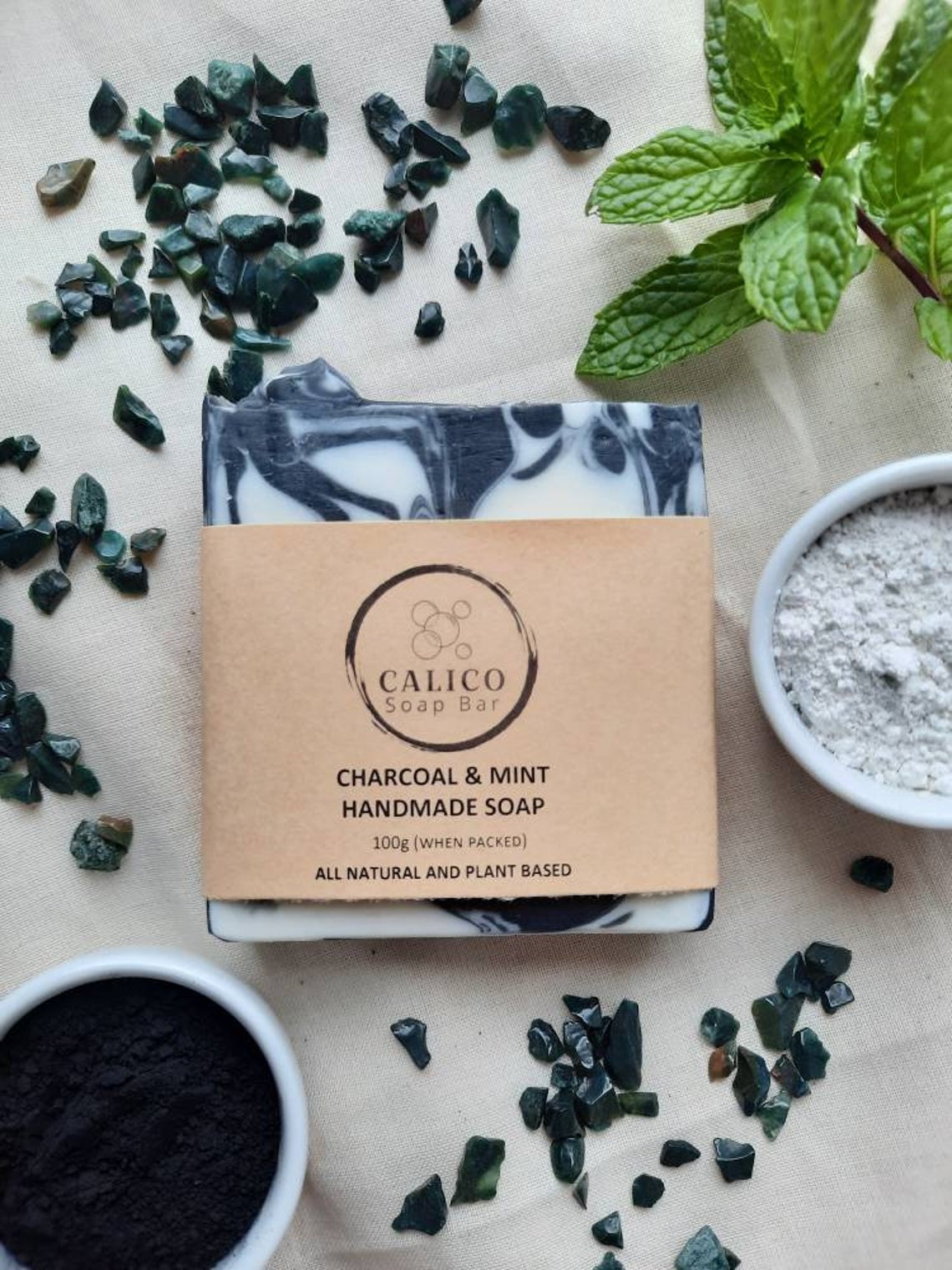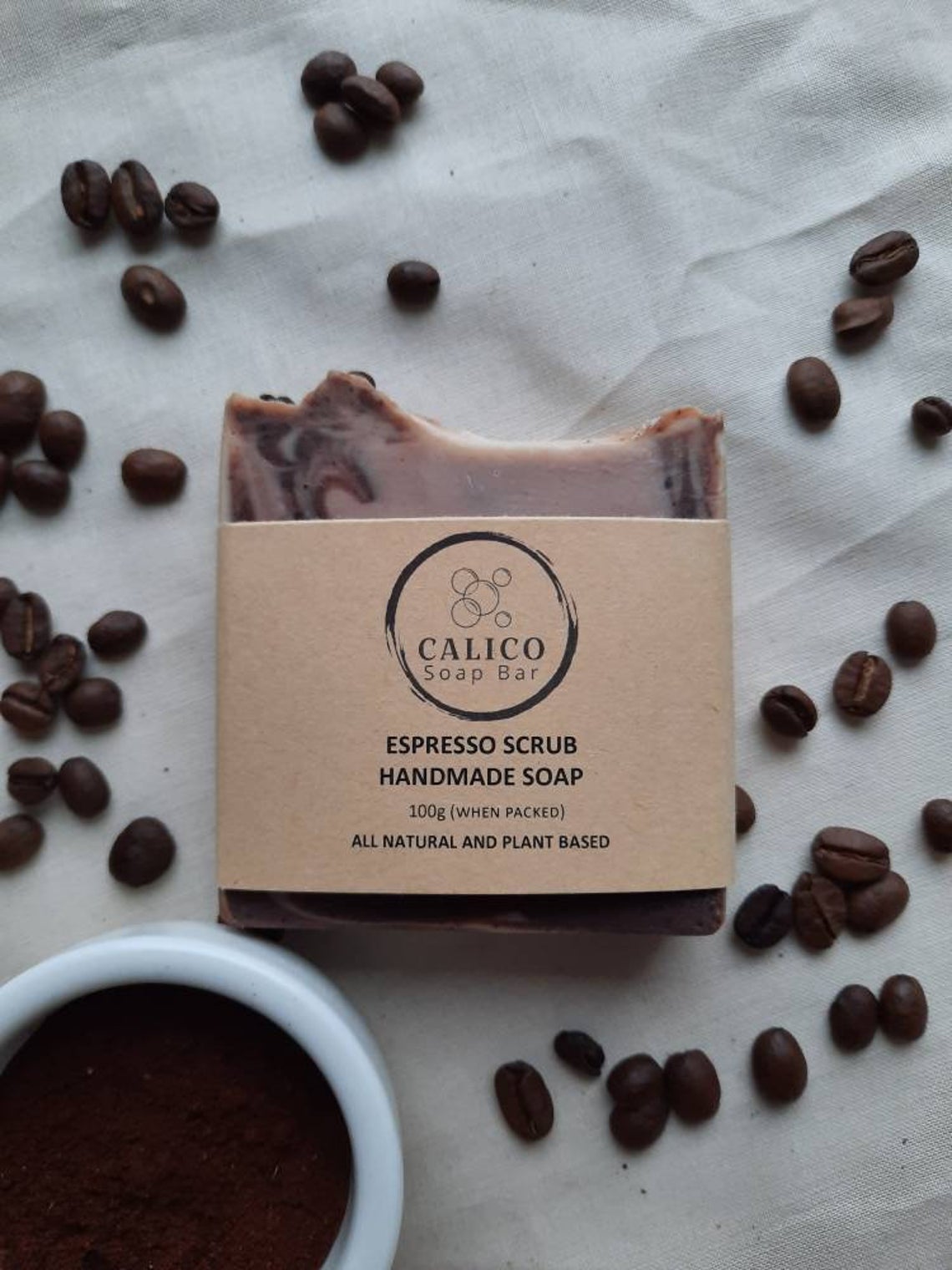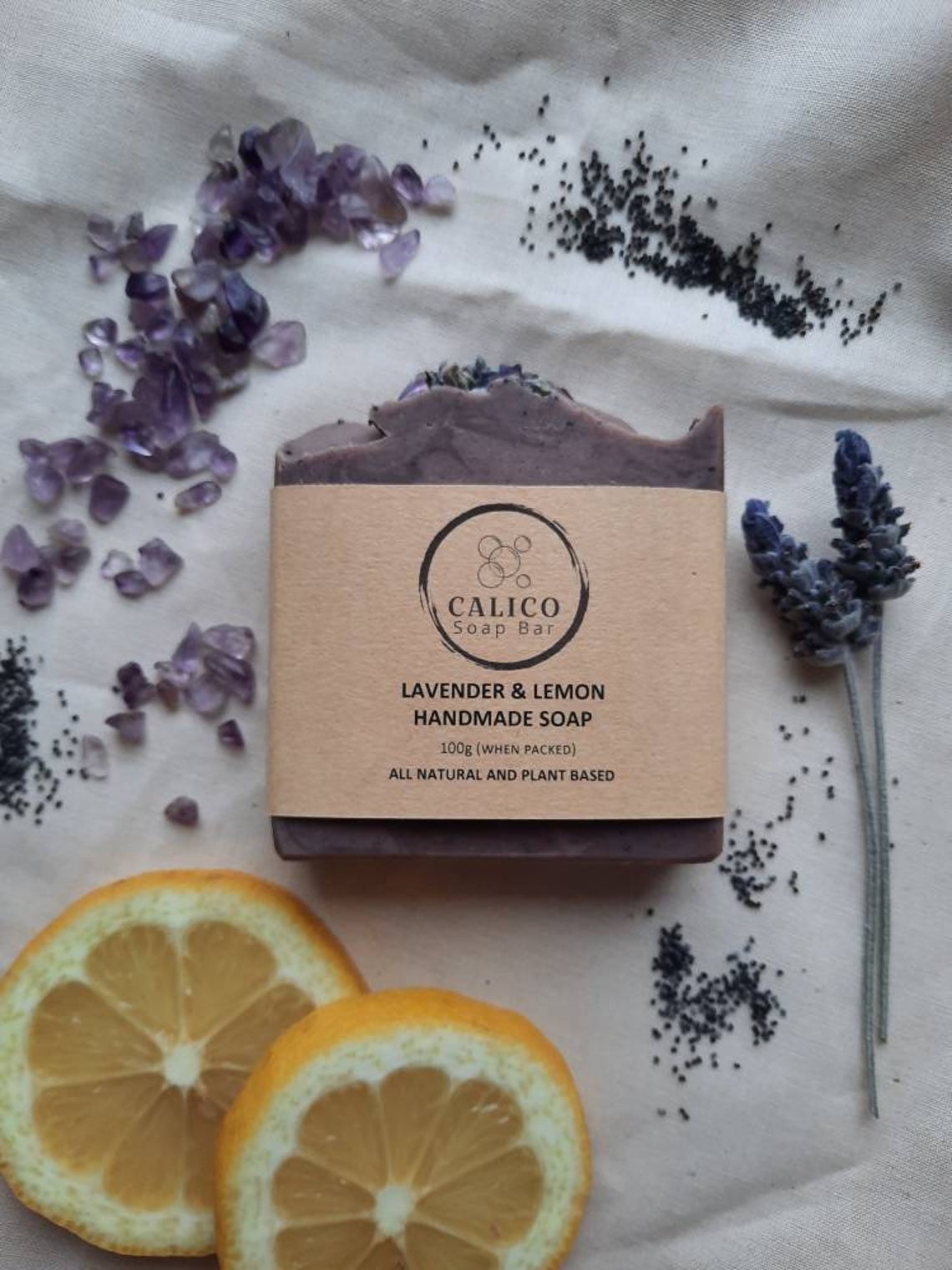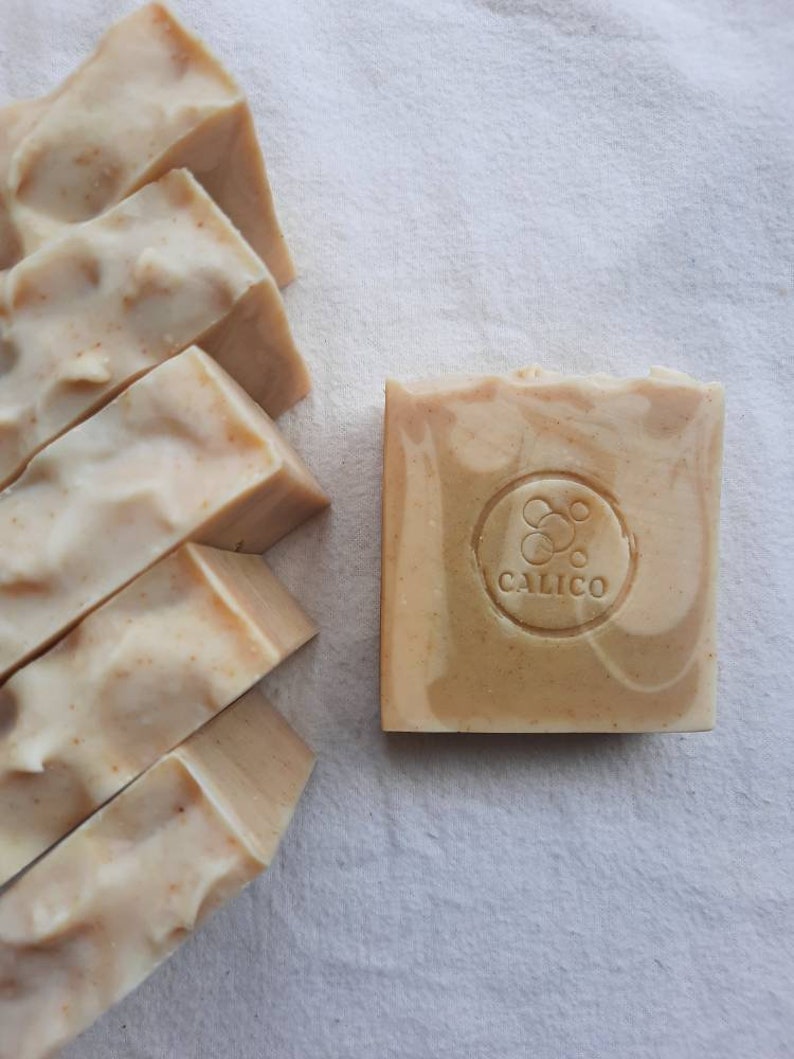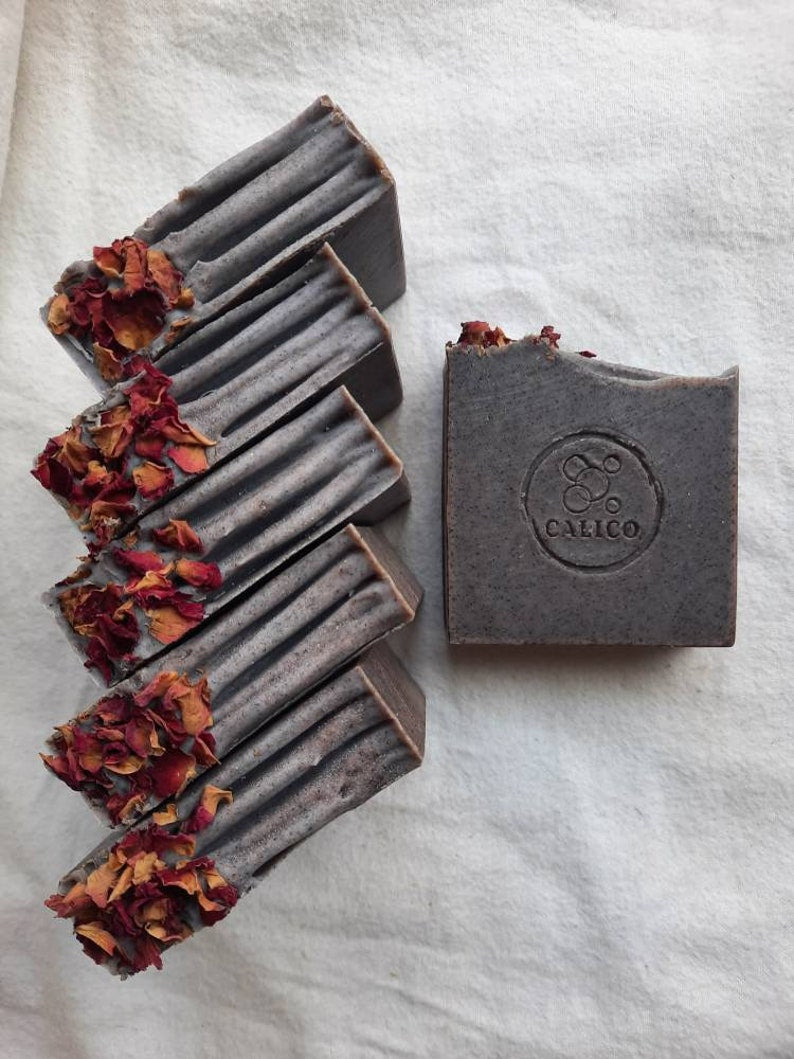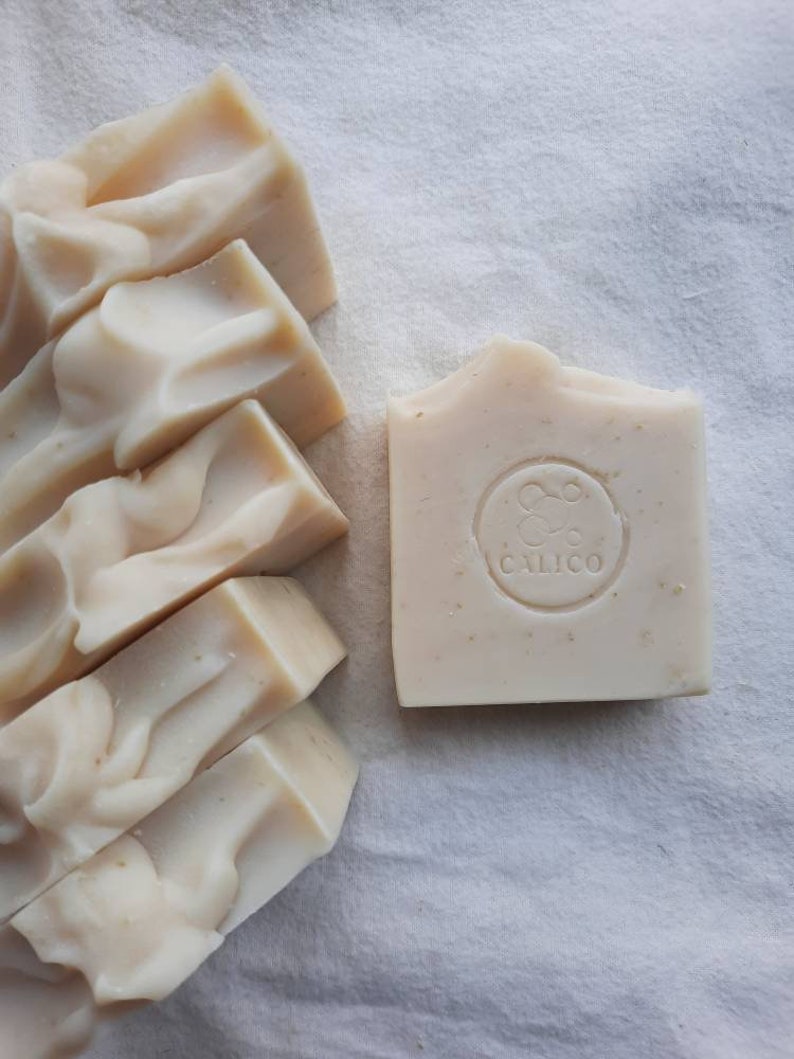 *Some of the discounted stock are display stock and may be slightly discoloured, but they are still perfect to use* Hand made cold processed soaps by Calico Soap Bar. Charcoal & Peppermint: With the use of Peppermint Essential Oil this soap is sure to put a zing in your shower! Pink Salt & Clay: Made Pink French Clay and Pink Himalayan Salt this soap is great for detoxifying the skin while the salt provides a light exfoliation. This soap has no colourants and is unscented Orange & Patchouli: With a blend of Orange and Patchouli Essential Oils this soap is warm with a hint of citrus! Topped with Chamomile, Calendula and Carnelian chips. Espresso Scrub Bar: This bar provides a fantastic scrub and exfoliation to your body. This soap has no colourants and is unscented. Lavender & Lemon: With a blend of Lavender and Lemon Essential Oils this soap provides a light exfoliation thanks to the inclusion of poppy seeds. Topped with lavender buds, poppyseeds and Amethyst chips. Red Cypress & Rosemary: A slight woody, herbaceous scent. Lemongrass & May Chang: The Lemongrass Essential Oil provides a warm scent while the May Chang Essential Oil adds a sweetness. A beautiful blend! Rose Geranium: Rose Geranium essential oil provides a beautiful floral/rose scent. Oat & Coconut Sugar: This soap is very creamy and creates a beautiful lather thanks to the Coconut Sugar. The Colloidal Oats provide a fine, gentle texture. This soap in unscented. Blood Orange & Mandarin: A great combination of Blood Orange and Mandarin Essential Oils with a striking contrast using natural colourants of Activated Charcoal and Madder Root Powder. Using only natural (no synthetic) ingredients and made in small batches with skin loving oils of Olive, Coconut, Grape Seed and Safflower. Batches may vary and colours could differ...
Regular price

$7.00

Sale price

$5.00

Unit price

per
Free shipping on orders $150+ within Australia
Hand-poured to order. Please allow for up to 10 days for your order to be dispatched.
Things to note
Natural wax can fade, bleed or appear 'frosty' over time. Please also allow for a slight colour variation. Photos are for reference only.
Our pillar candles often leak when burning. For the best results, please read our candle care for more information before lighting.
OTHER HAND POURED AWESOMENESS