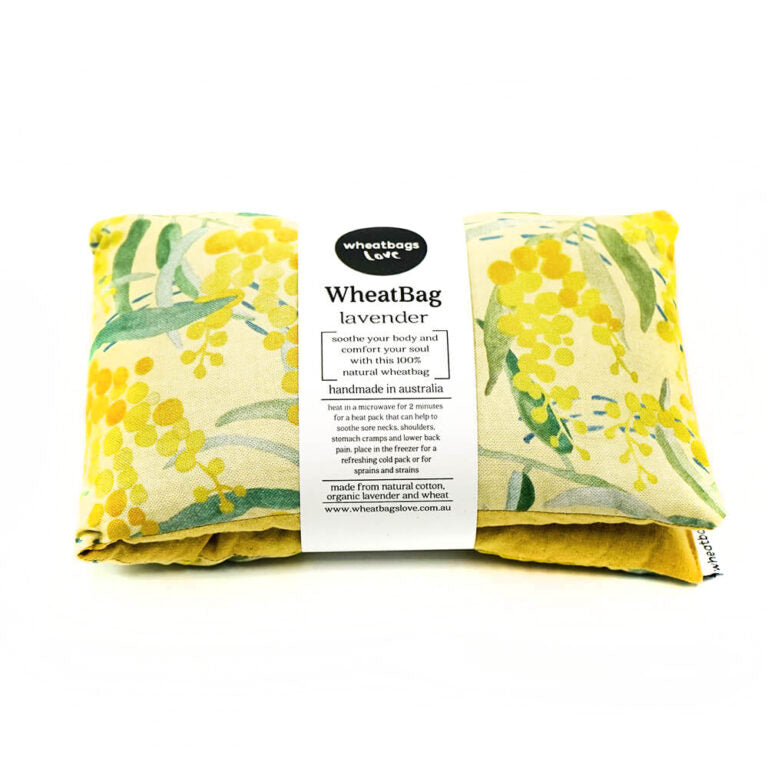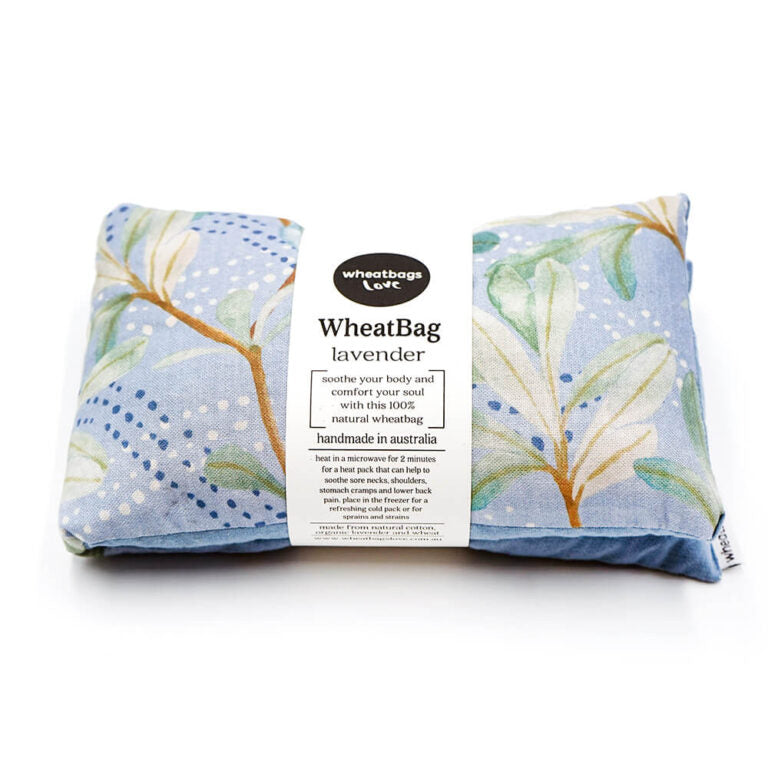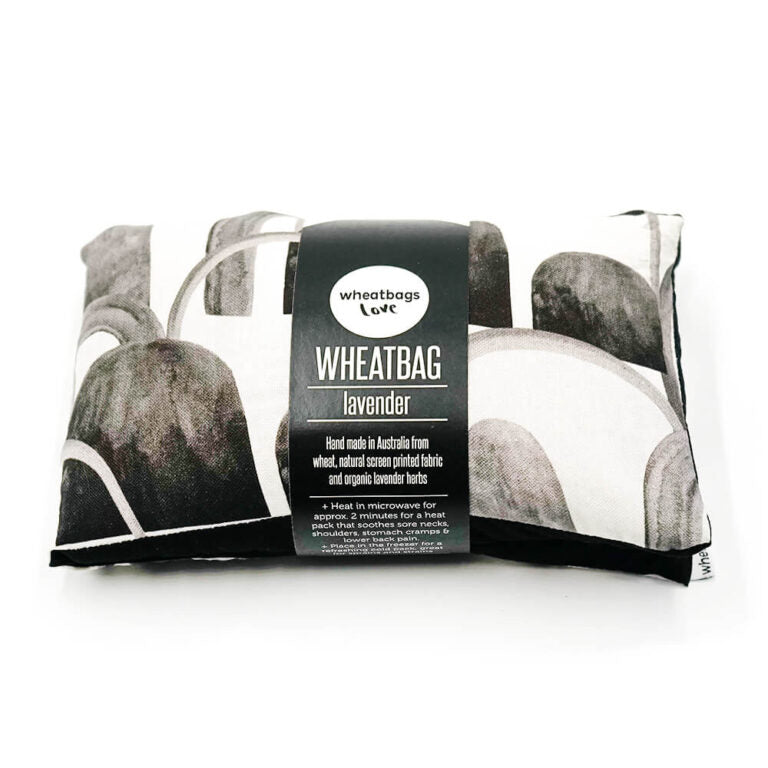 Wheatbags are soothing, warming and offer natural pain relief to sore muscles and aching joints. These wheatbags are longer in length and so fit comfortably across shoulders, tummies, lower backs, feet and our customers use them for sore shoulders, tight necks, period cramps, aching lower backs and stomach pain amongst many other uses! Made in Australia from all natural cotton, wheat and your choice of lavender or clove (or unscented) they are the perfect addition to every home and workplace. Each wheatbag also comes with it's own gift box so they make great presents to send to loved ones! How To Use Put your wheatbag in the microwave on high for 2 minutes. We don't recommend heating them for more than 2 and half minutes as they become too hot to put comfortably on your skin. Keep in mind wheatbags may not feel very warm when you first remove them from the microwave as the heat is concentrated in the middle of the bag. Give it a shake and it will start to feel warmer! Then place on areas of soreness or aching. Allow time for the heat to gently seep into the muscles or sore area. The heatpack will last between 30-45 min depending on the surrounding air temperature. Wheatbags also make great cold packs. Place in the freezer for at least 30min until it's cold. Don't worry it won't freeze as there's no water content! You can even store it in there so it's always ready. Keep it in a freezer safe container. Then you can use it on sprains and strains where cold is necessary to reduce inflammation and pain. Made from 100% cotton, Australian wheat, organic Lavender or Clove. Lavender is very calming and good for de-stressing over stimulated nervous systems. Can also aid with sleep....
Regular price

$26.00

Sale price

$19.00

Unit price

per
Free shipping on orders $150+ within Australia
Hand-poured to order. Please allow for up to 10 days for your order to be dispatched.
Things to note
Natural wax can fade, bleed or appear 'frosty' over time. Please also allow for a slight colour variation. Photos are for reference only.
Our pillar candles often leak when burning. For the best results, please read our candle care for more information before lighting.
OTHER HAND POURED AWESOMENESS